Top shredder and innovator of the Daymaker Touring binding adaptors, Giray Dadali – also known as Ahmet's Brother – hauling a buckets of white stuff in Nevados de Chillán in Chile. The day after we were skiing on an active volcano. Stuff that can only happen together with Poor Boyz Productions in the Andean Mountains.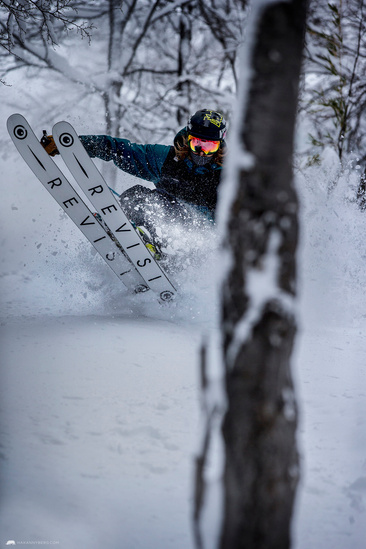 Damn, Mr. Hamilton, you did well on that day. This good gent is as successful slaying the park as staying on top of it when maneuvering through the semi-dense forest of Nevados de Chillán in Chile. And Ian is also about as pleasant to be around as they will possibly get. Top skier. Top man.
Late March 2004. Red Bull Big Air in Åre, Sweden. The youngest competitor of the day, 16 y o, shocks everybody by sending it harder and higher over the 12 meter high box than anybody else. He has since then been one of my favorite skiers of all time, widely recognized as one of the very best big air skiers ever. His name? That would be Jacob Wester, then.
Owen Leeper laying tracks in Valle Nevado, Chile for the Poor Boyz camera crew. This was during the 2nd day of filming, and we were using the backyard closest to the resort. If the snow looks dry, it's because it is. Here, skiing starts at 3,000 meter and tops out at 5,430 meters above sea level. This photo was snapped on August 17. An awesome day.
When Mike Wilson says that he will send it, then you can be f@ ¢¶∑‰§ sure that he will send it. The inventor of the first ever double in freeskiing, the Wilson Flip, is obsessed with maths and science = more control and less danger = safer rope swings, base jumps and whatnot. He's also one of the nicest persons you can hang out with on a mountain.
Kevin Rolland, one of the world's most accomplished skiers in the super pipe, taking the King of Style title in Stockholm. Here in his final jump, a 360 with Japan grab.
Normally a jump you'd do for warming up, Kevin at this point knew that he had earned the title if he didn't crash, hence the safe option.
Russ Henshaw, switch rodeo 5 over Åre during JOSS 2010.
Through a row of pretty spectacular performances (switch triple front flip, anyone?) Jesper Tjäder is a very respected name today. By many he's considered to be "the Mike Wilson of the new freeskiing generation". And, yes... he's the also reigning world champion. Above an ancient shot of him in 08 airspace. Location: Stockholm, King of Style
Simon Dumont looking like he was losing it during this jump at JOSS 2010. But as you know, this is Simon. And Simon will not lose it. The Simon we know simply won't.
Sean Jordan. After seeing his segment in "Mutiny" I was pretty stoked to be working with him in Colorado. One of the skiers who threw in the most laps on our feature. One who charged the castle just a little harder.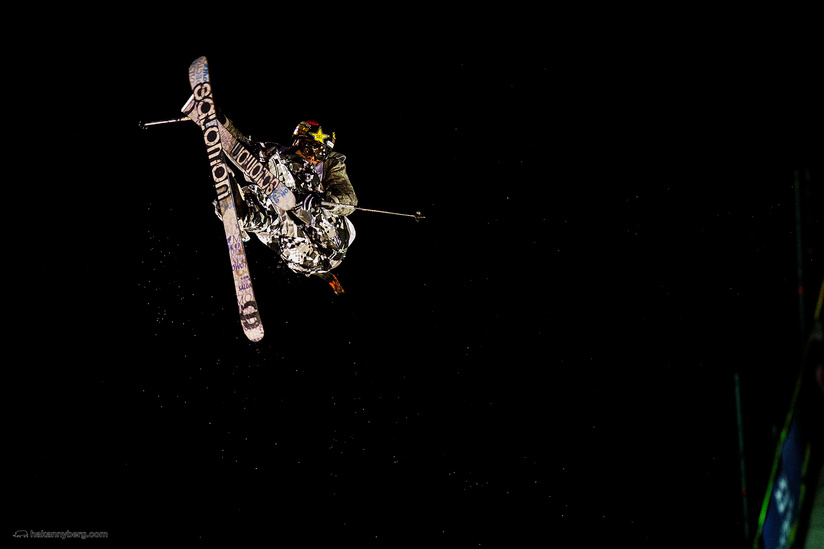 Sammy Carlson of Hood River, OR, winner of five Winter X Games medals goes to work during the 2009 King of Style competition in Stockholm. The first time when Sammy really made an impact on me was when he won JOSS with an edit that featured sequences shot from a parapent. Sammy was also the first to execute a switch triple rodeo 1260.