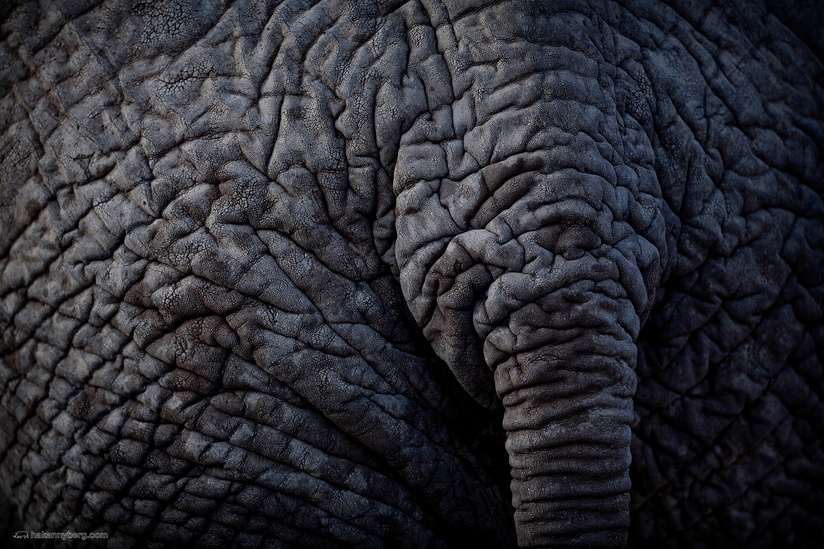 The world's largest land mammal is of course equipped with the world's largest land mammal ass (and possibly also one of a very few that comes with more wrinkles than Keith Richard's face). This prime example of Loxodonta africana was spotted in the Samburu National Reserve in Kenya not far from the lodge aptly named lodge Elephant Bedroom.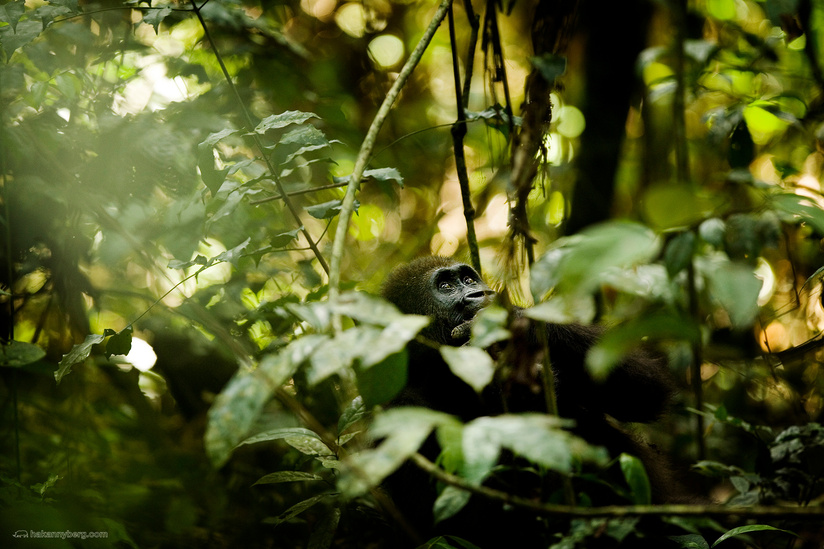 After some three hours of trekking straight into the broccoli, we spotted this male lowland gorilla, sitting alone in contemplation. This species of gorilla is the one you'd normally find in a zoo, but oddly enough it's also the one that the researchers know the least about. Part of the reason; they are nomadic and tough to follow through said broccoli.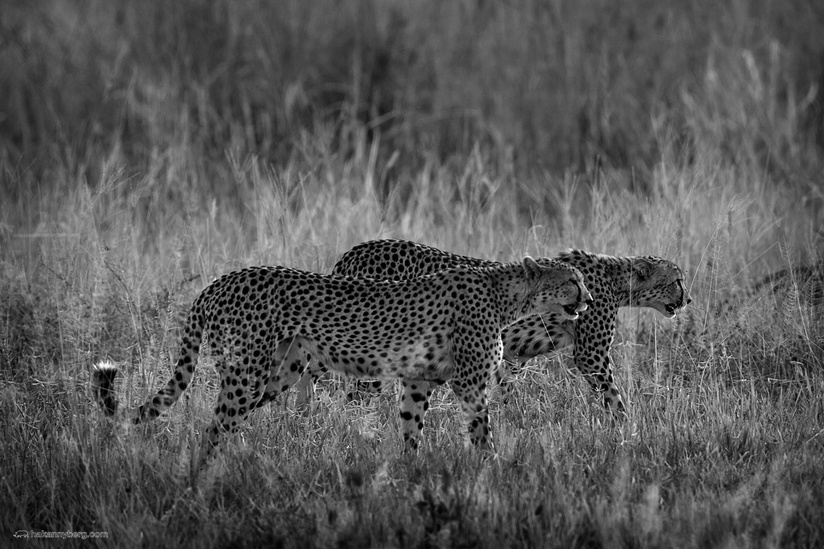 Hunting time in the Tarangire National Park, Tanzania. Their mother was monitoring their actions from only a few meters behind. Sadly enough, a jeep on a self-drive safari managed to interrupt their hunt not once but four times. We considered feeding the cheetah with the careless driver, but such a fat guy would probably not be very tasty...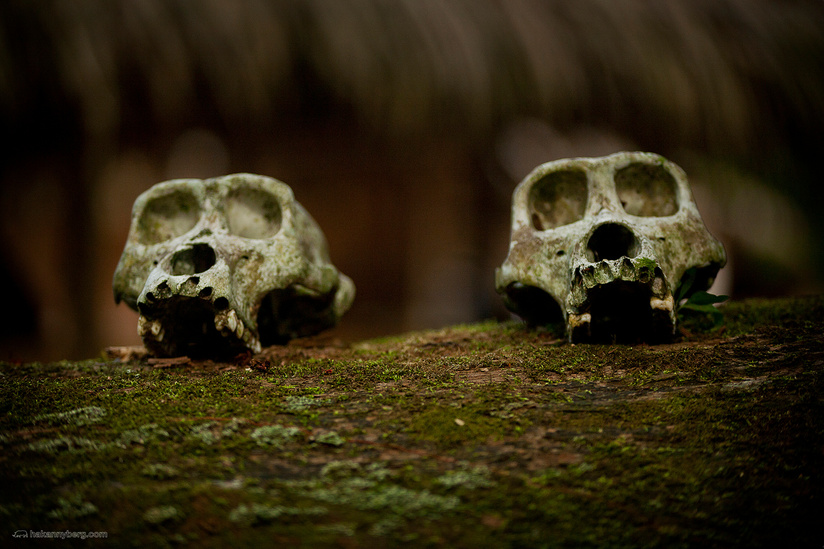 Two skulls of lowland gorilla. Latin name; Gorilla gorilla gorilla (yes, three times). The thatched roof in the background belongs to the researcher's camp Baï-Hôkou, where a group of WWF scientists have been following the gorillas since 1997. Location: The south-west corner of the Central African Republic.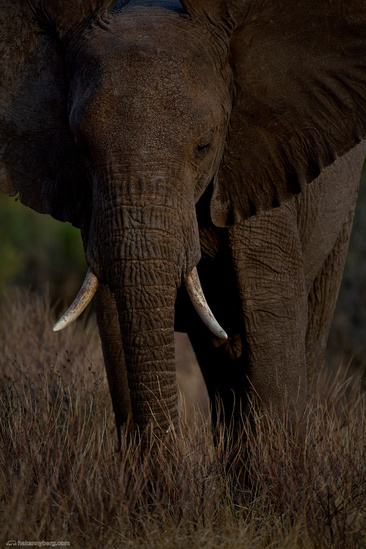 Elephants are my favorite animals to watch, even when they're doing nothing. This one was heavily into just that in the Samburu National Reserve, Kenya.
Stuff we weren't told in biology class: Lions mate over 50 times per day; the act being over in less than 15 seconds. The lioness then let another male mate with her. Reason: When she, after some 110 days, give birth to her cubs, they are less likely to be killed by someone who thinks that he may be their father. Pantera leo is a very smart animal.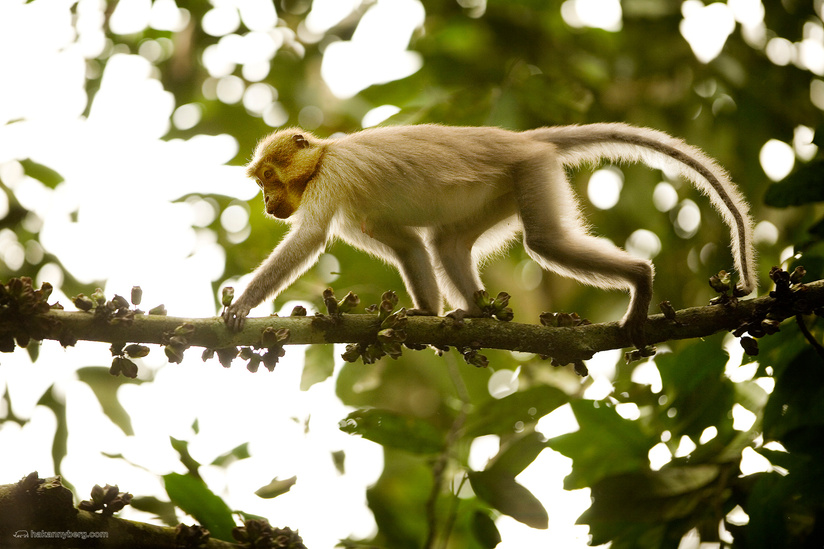 A grey-crested mangabey in the Dzanga-Ndoki National Park (SW corner of the Central African Republic). Here, two groups of monkeys have formed a mega-monkey group with more than 300 primates. We followed them through the rainforest for a good hour. Note to self: Next time somebody says "Follow that monkey!" make sure you're not in a rainforest.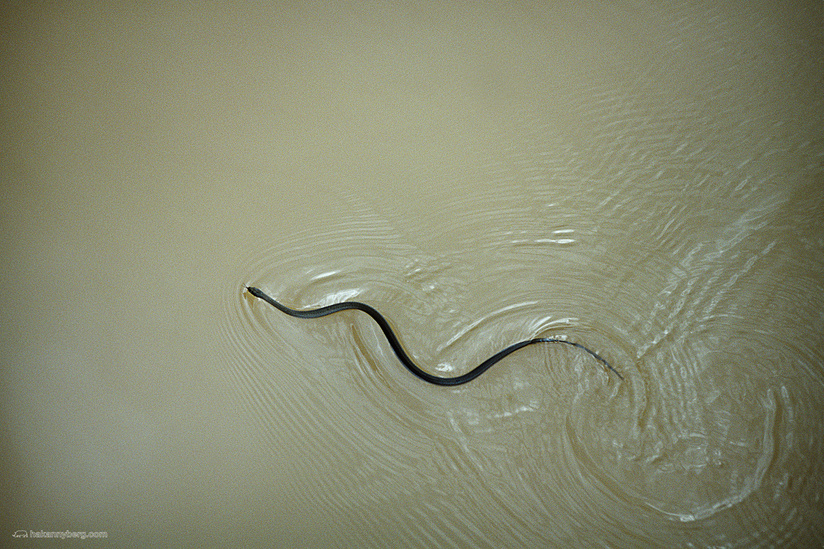 I did my research. I've asked several herpetologists and I think it's safe to say that this swimming beauty is a Dendroaspis polylepis. Yes, that would be a black mamba. Shot from a balcony overlooking an oxbow lagoon connecting to the Luangwa river, I first felt relatively safe, but when it made its way into the grass and on to dry land near the lodge, I didn't.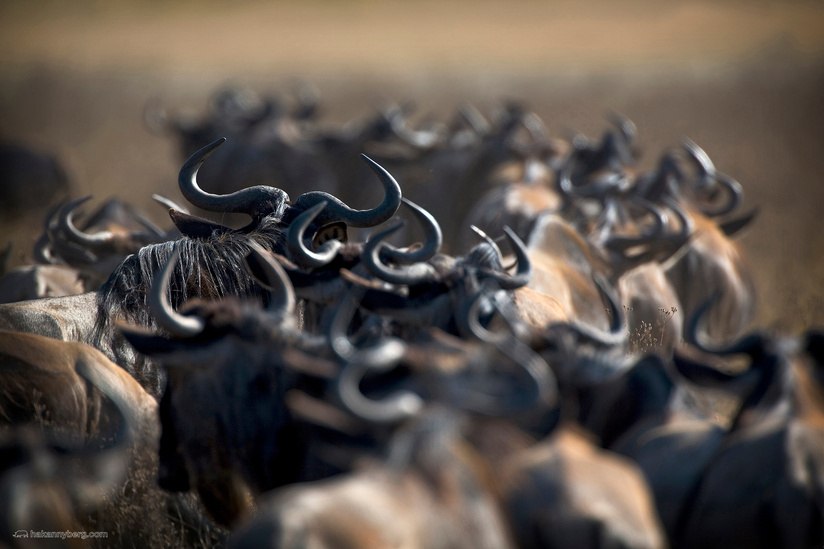 A herd of wildebeest (Connochaetes taurinus or gnu) on their way somewhere. These creatures may be the among the dumbest in the animal world, following each other on what seems to be plainless journeys back and forth over the savannah. Like most animals in the Ngorongoro Crater, they walk into the crater never to leave it.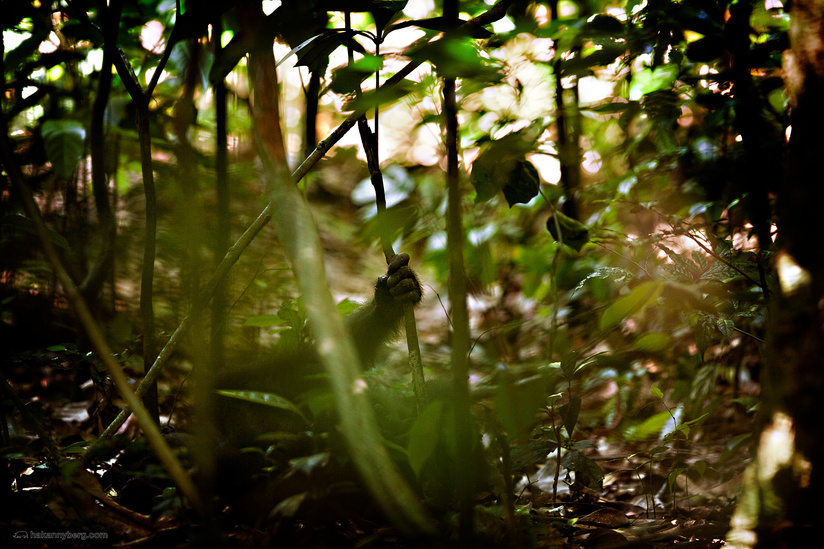 A weird moment it was. The Pygmy trackers had spotted the gorilla family a few days earlier and were following them from a distance. The researchers took the photographers for a walk in the rainforest to see the gorillas. We stood in silence and watched as 13 gorillas of all sizes slowly woke up to a new day. The one in the picture is a two-year old male.
A male Mwanza Flat-headed Rock Agama (Agama mwanzae), captured basking on top of the kopje Naabi Hill near the southern gate to Serengeti. These little buggers are living proof of how unfair nature sometimes can be; males are as colorful as Peter Parker. Females are brown/grey and therefore way less likely to be sold as pets, labeled as Spider-Man Lizards.
No gargantuan production where Sir David Attenborough is describing the animal wonders of the world, would be complete without the iconic image of thousands of flamingoes taking off from one of the sodium lakes of the Rift Valley. In this case we're looking at Kenya's Lake Nakuru, which the birds now have started to abandon due to pollution.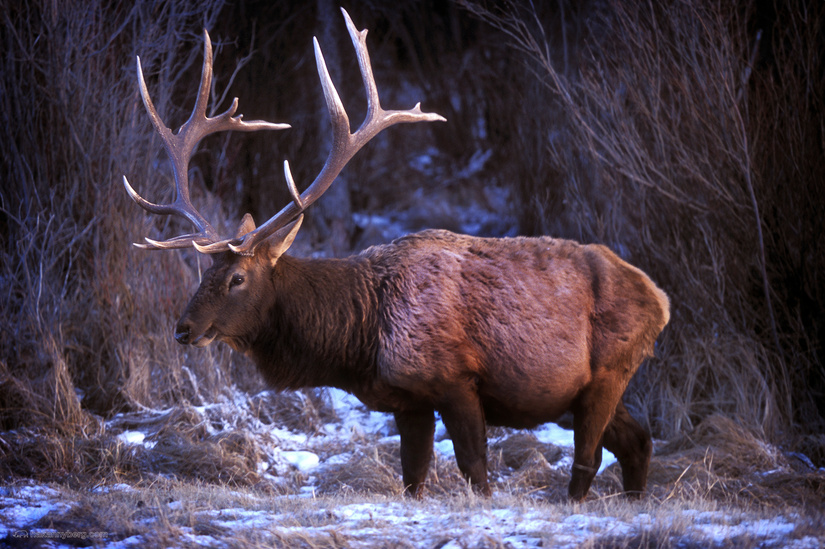 This monster is an elk or wapiti (Cervus canadensis). According to Wikipedia it is one of the largest species of the Cervidae (deer) family in the world. This one was grazing close to the Yellowhead Hwy (No, 16) between Jasper and Hinton, Alberta, Canada. The bull in the photo weighs around 500 kilogrammes (those antlers alone will weigh in at 20 kg).