There's always a level of mutual trust involved in shooting certain sports. I learned to trust this gent from early on, when he was barely a grommet surfing. He's Tage. And he rips. Both in water and on concrete. As well as in his miniramp. Shot right after a rather shitty surf sesh on August 1, 2021. Thanks, Tage for allowing me to go below your trajectory on that day.
November 2019. T-Mag, a k a the legendary Apan, a k a Tony Magnusson a k a your idol from when you were 13 y o performs just two floors above the spot where skaters were chased by the police in the late 70s. Forty years later, the area's real estate developer allowed 1,000 sqm of the retail complex to be turned into a bowl and ramp area.
Jouni Lauronen is one of Sweden's most radical skaters. And he's not exactly a kid. Which is something that should give us all hope. Not only was Jouni ripping hard enough to bag the silver in the Master class (skaters aged 40 and over), he was by far the most cheered on person at the event. And one thing I can tell; I want to be like Jouni when I'm 54.
The long arm of the lokala ordningsstadgan had a close encounter with skate hooligans "El Gato" and T-Mag. At one point, at the end of the 70s, many cities in Sweden banned skateboarding in public places. Norway went even further and completely banned the sport. Which is now an Olympic discipline.
Anders Löwbeer grinding past during the Bowlstock 2019 event in the High Valley Skateworld just south of Stockholm. The competition was part of the Betongcupen (The Concrete Cup) and also part of the Swedish qualifications for the Olympic games in Tokyo 2020 where skateboarding will premiere as one of the disciplines.
Jouni Lauronen after his 2nd run of the Betongcupen comp. Not as triumphant as he was after his 1st, but, make no mistake, this is one of Sweden's most radical skaters. Armed with skills and a flow that the kids would trade their gamepads for. He was literally wiping the large bowl at the High Valley Skateworld with competitors half his age.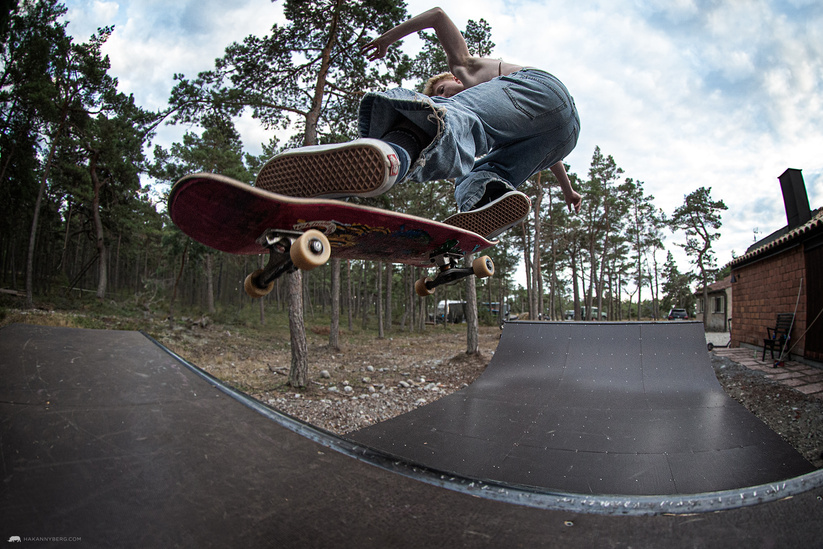 Tage Johansson showing off in August 2021.
Damn... I hate to post photos of unnamed rippers, but here's one. And he didn't participate in even one heat. Just ripped. Which is why we love this sport.
Simon Karlsson at the opening of P.U.S.H. located inside the Stockholm retail complex known as Gallerian, where skaters used to be harassed by cops in the mid 70s.
Hampus Winberg handplanting. Unclear of this being one of his runs to win Juniors or the attempt to snatch the title in Seniors as well (almost succeeded – he finished 2nd among the elders).
Lien air the Jocke Olsson way.
Winner of the Masters at Bowlstock 2019.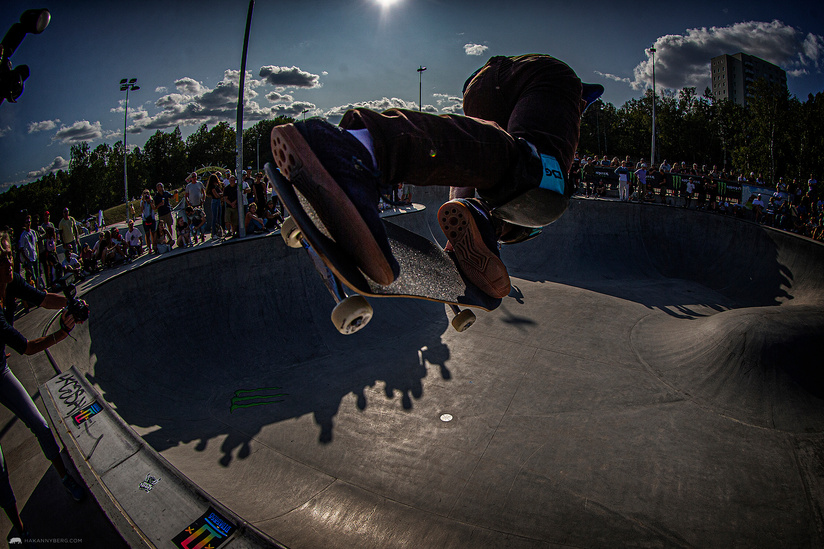 Casual bypasser: Pontus Björn. Backside air. Finished 7th in Seniors.
One day, I'll write a proper caption to describe this, ahem... study of El Gato.
If someone says that Hans Jacobsson is in the house, few will pay attention. But mention his nickname – Puttis – and literally all Swedish skaters will hail the chief vert skater who dominated the local scene in the 80s and was the first to pull off so many new tricks. Finished 3rd in Masters.
Falkenberg's top ripper Noah Albrektsson winning Seniors.
Jouni Lauronen firing up the crowd.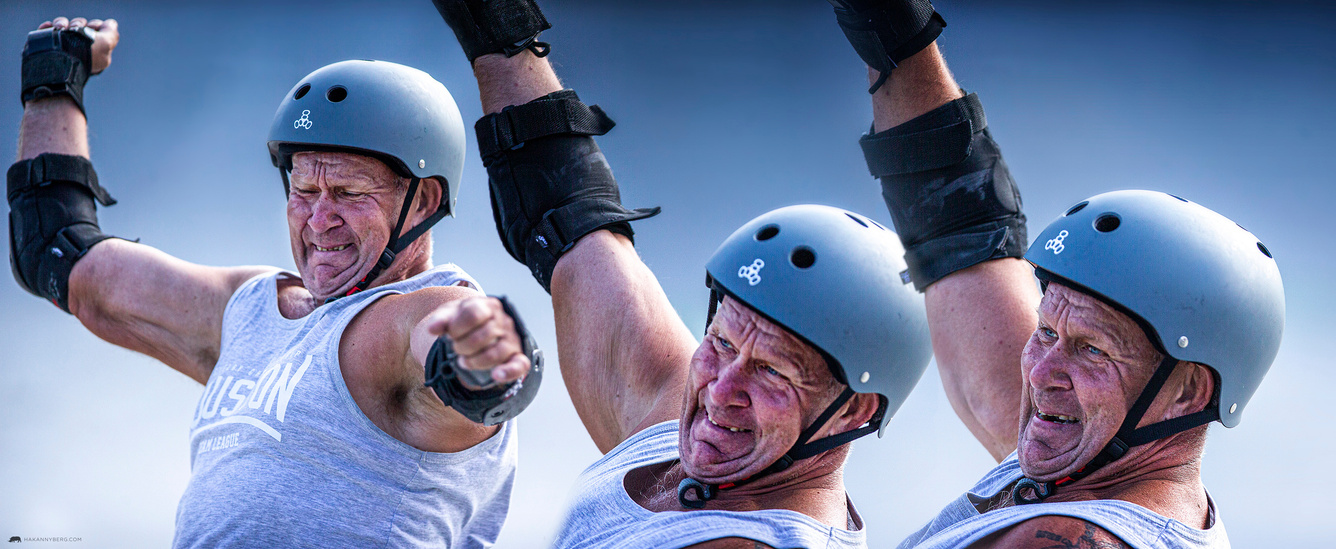 All out legend Jouni Lauronen after firing up the crowd. Few people are as expressive and radiating so much stoke. Finished 2nd in Masters.
This man was born the 12th of November 1962. He's a 2-time world champion skateboarder and senior pastor of The Rock Church of Coachella Valley. He's Eddie "El Gato" Elguera.
Likely the highest concentration of fisheye lenses in Sweden on this particular day. Here focusing on T-Mag grinding his way to 4th place in Masters.
Legend straight outta Flåhackebacken. T-Mag being Tony.
Hampus Winberg grinding and winning Juniors. He went on to finish 2nd in Seniors as well.